Invoice images are not required for all BUY.IU invoices. If you are reviewing a BUY.IU invoice (SI) document for approval, check the Invoice Source in the General section of the Summary tab of the SI document before acting on the invoice.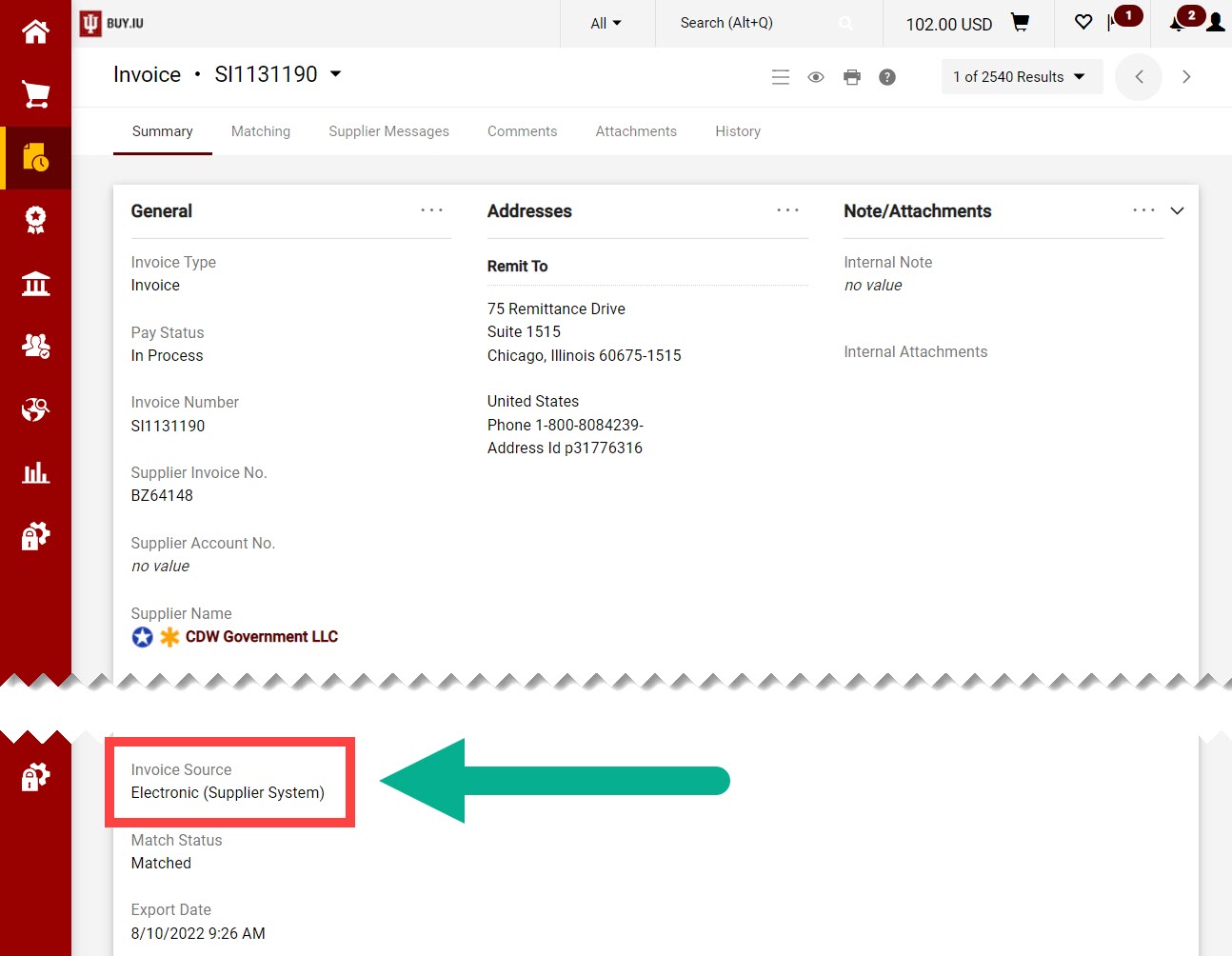 The following Invoice Sources may not include an attachment:
| | |
| --- | --- |
| Invoice Source | Description |
| Electronic (Supplier System) | These SI documents will never have an image attachment. These are generated by certain catalog orders via a data file fed directly into BUY.IU. |
| Supplier Portal | This type of SI was submitted by the supplier using their Jaggaer portal. The SI document in BUY.IU serves as the official invoice. Suppliers are not required to upload an invoice image. |
| Invoice Import | BUY.IU invoice created using an internal API, such as utility payments. |
It is not appropriate to reject an invoice solely because it does not have an attached image. If you require an invoice image for your records, please contact the supplier directly and request one.